Candlesticks
Fun, spontaneous interior accessories. Like a flower's calyx this candlestick holds the standard taper simply and elegantly. It's style works well in both traditional & contemporary settings. Used in pairs or in groupings.
Measures 5" high and uses standard taper candles.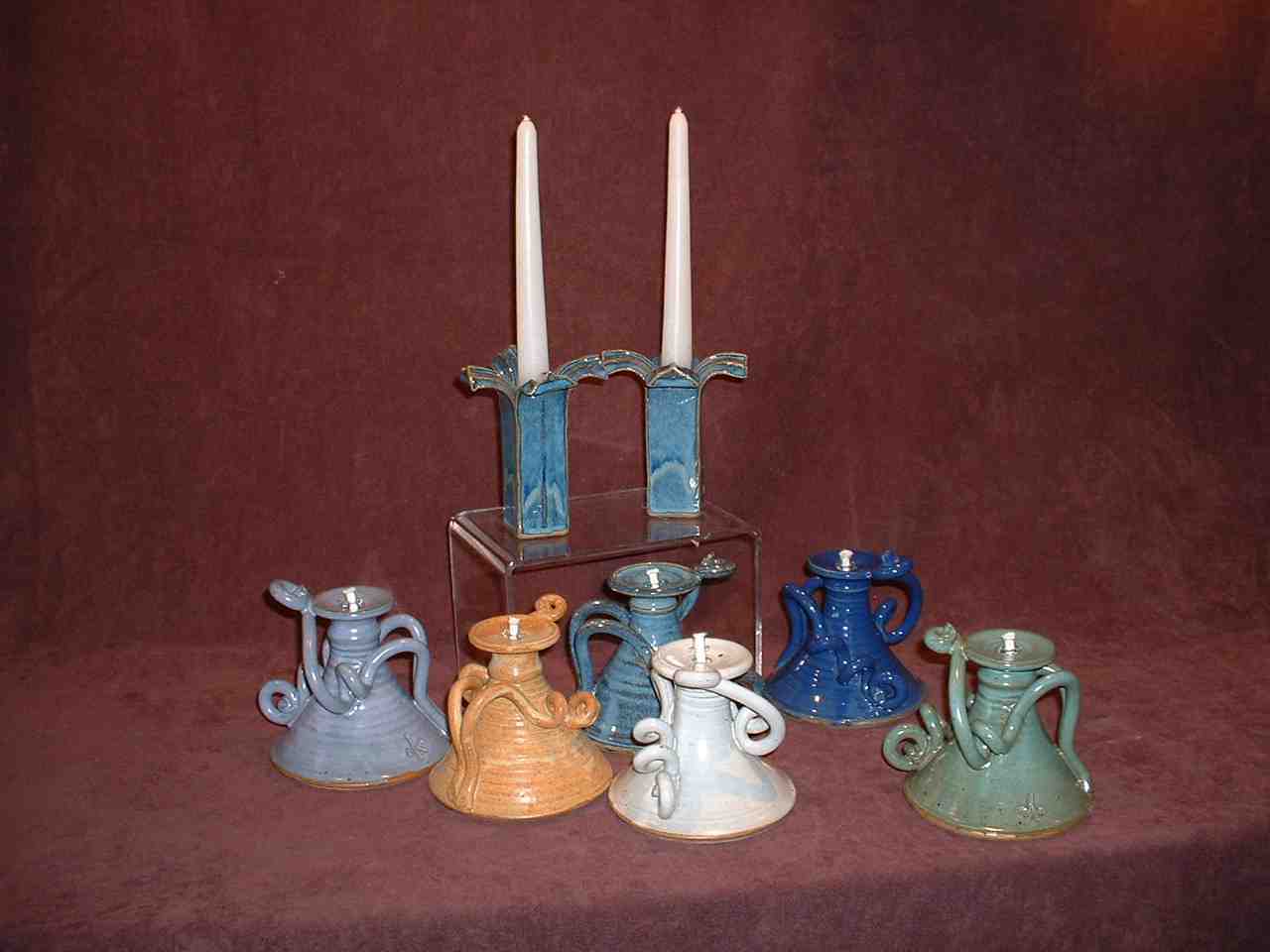 Oil Candles
With a broad base for stability and applied organic coils, the Oil Candle – is both whimsical and functional. The wick is secured by a glass sleeve which fits the wide flange.
5" high wheel thrown – Wide flange lip creates a funnel for easy filling. Use a quality brand smokeless lamp oil.
Available in 6 colors: White, Royal Blue, Teal Green, French Blue, Lavender Blue and Butternut.