Pump Jar
Incised texture creates a decorative surface to complement the companion soap dish. Its broad base provides stability for "one handed" use. The pump works easily to portion soap, bath gel, body lotion or liquid dish soap. Flanged lip allows Pump Jar to be handled securely even with wet or slippery hands.
Measures 7 ½" high.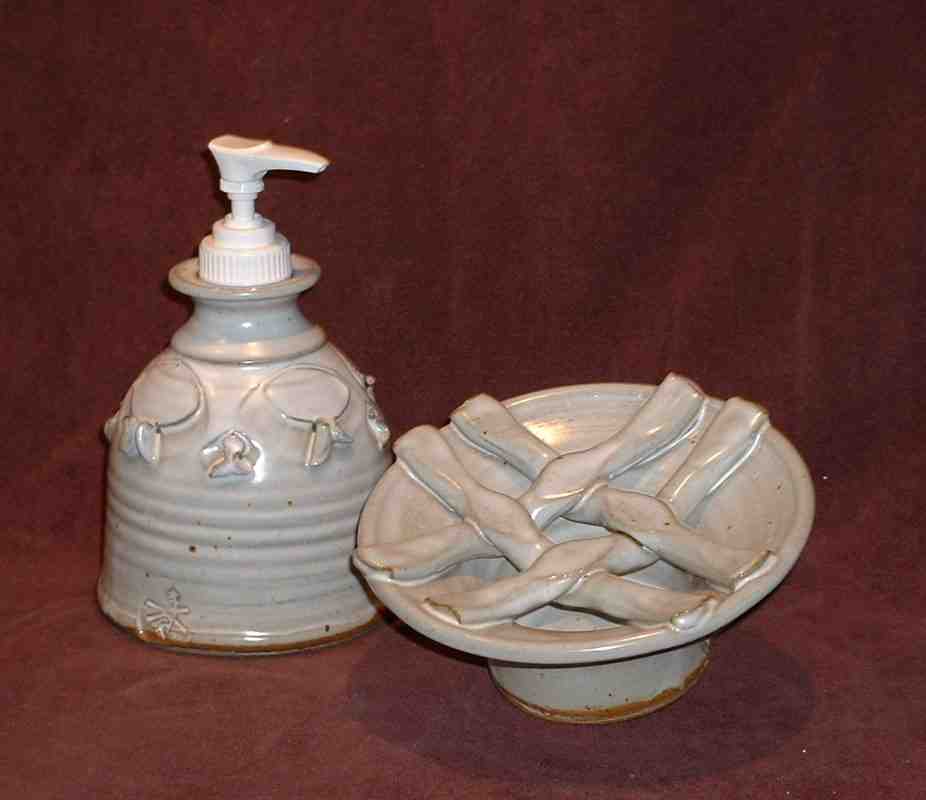 Soap Dish
This soap dish is both functional and fun and compliments our Pump Jar. On vanities, the pedestal design allows the soap dish to be placed close enough to the lavatory to prevent soap drips on the vanity. Our one-piece design is also a breeze to clean. Just pour out any soap drippings and rinse with very hot water or run through the dishwasher.
Measures 7 ½" high.
Available in 5 colors: White, Teal Green, French Blue, Lavender Blue and Butternut.